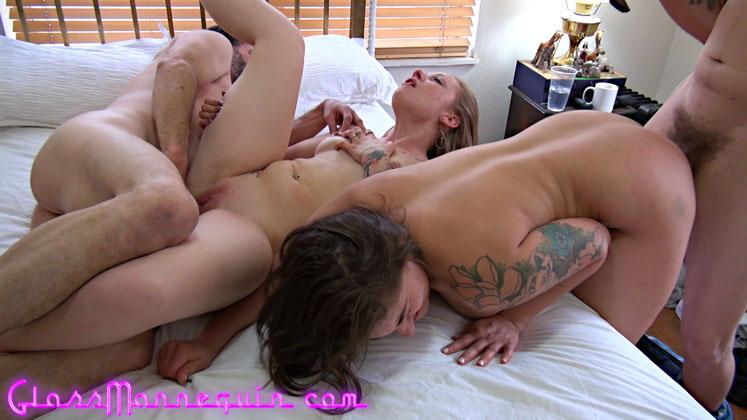 Title: Morning Sex Orgy
Content Type: Pictures
Number of pictures: 422
Published: 26 Dec 2017
Featuring: Zoey Annorah, Gracelynn Moans, Richard Nailder, Terrence Lake
Category: Group Sex
Tags: Tattooed, Shaved, POV, Pierced, Orgy, Nice Tits, Natural Tits, Multiple Orgasms, Long Hair, Girl Kissing Girl, Fucked Hard, Female Orgasm, Facial, Cunnilingus, Cocksucking, Brunette, Blonde, Big Tits, Big Cock, Big Ass, Ass Licking, Anal Tease
Associated Videos: Two Horny MILFs For Breakfast
Morning Sex Orgy
The girls were still in bed so Terrence and I made them coffee and proceeded to reap the benefits. And everyone knows the benefits of treating your ladies right... for starters, they're much more likely to give you that morning blowjob you've been aching for and if you return the favor with some decent cunnilingus, you may just get to fuck her and her girlfriend. At least that's the way we rock at my place.