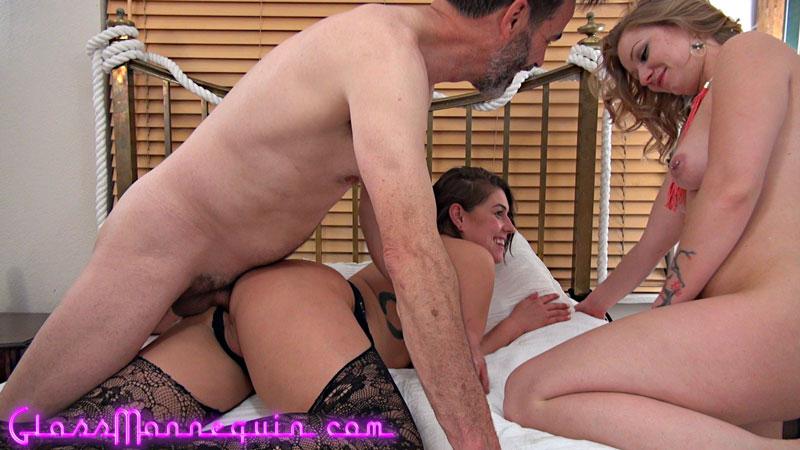 Gracelynn and Zoey wanted to go to dinner but I still had a broken door to fix so I had Zoey help me tie Gracelynn to the bed, stuffed both their tight little assholes with butt-plugs, fucked their cunts then proceeded then proceeded to fuck both of these horny sluts in the ass! Turns out this was Zoey's first ever anal video... firsts for everyone. :)
Content Type: Video
Featuring: Zoey Annorah, Gracelynn Moans, Richard Nailder
Published: 09 May 2017
Category: Group Sex
Tags: Tattooed, Soft Body, Shaved, Natural Tits, Multiple Orgasms, MILF, Girl Kissing Girl, Fucked Hard, First Time, FFM Threesome, Female Orgasm, Cumshot, Choking, Brunette, Blonde, Big Tits, Big Cock, Big Ass, Bi-Sexual Girls, Anal / Anal Tease, Amateur
Duration (H:S:M): 01:05:10
Associated Shoots: Spank That Ass Then Fuck It -...