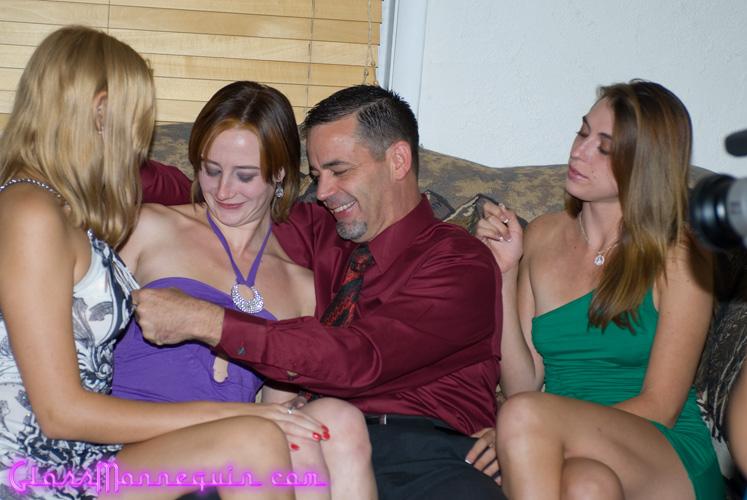 Content Type: Pictures
Featuring: Thena Sky, Alison Rapture, Abigail Blower, Richard Nailder
Published: 12 Nov 2013
Category: Group Sex
Tags: Big Cock, Boy Kissing Girl, Cocksucking, Cunnalingus, Girl Kissing Girl, Old and Young, Orgy, Skinny, Small Tits
Number of pictures: 194
Associated Videos: Old Man Fucks Three Hot Girls...
Three Beuatful Women Fuck An Older Man
Richard Nailder is at it again and this time it's with three local bisexual girls after a night on the town. Enjoy these pictures of Thena Sky, Alison Rapture, Abigail Blower and Richard Nailder sucking and fucking in this hot amateur orgy. There's plenty of kissing, eating pussy, sucking cock and balls-deep fucking before the old guy cums on Thena's face and then returns to fucking the hot young redhead Abigail as Alison watches her girlfriend climax one last time.